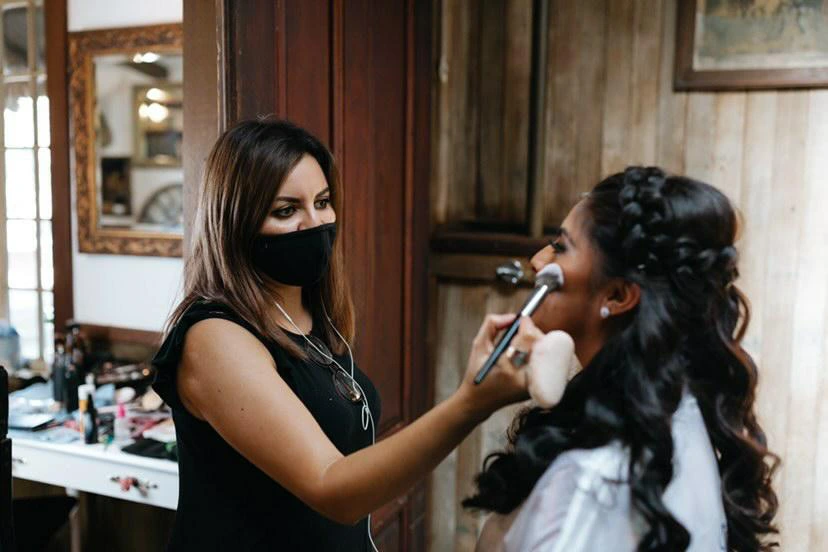 Summer wedding makeup tips
Summer weddings are the dream of many men and women who want to celebrate their love outdoors. However, the summer heat presents a real challenge when it comes to maintaining makeup throughout the celebration. The key is to choose products from well-known brands, such as Estee Lauder, and to use some tricks that will make your makeup last longer. Here are our tips for summer wedding makeup.
Skin hydration
Before applying makeup, it is essential that the skin is hydrated. Clean your face with micellar water or a thermal water spray to balance the pH, and then apply a moisturizer according to your skin type. It is important that this cream adapts to your skin to avoid excess oiliness or dryness. As during the summer the high temperatures make the skin perspire a lot, it is best to use a cream with a matte finish. This will keep the skin hydrated, preventing sweat. Before applying makeup, use a primer to give your skin more elasticity and prevent cosmetics from running.
Eye makeup
Eye shadows should have a matte finish to prevent skin from becoming too shiny. For the hottest days, it is best to use cream products that adhere better to the skin. As for the eyelashes, use waterproof mascara to prevent sweat or even tears from running. Finally, to define the eyebrows, you can make them up with pencil and apply a fixative so that no hair moves or use cream makeup to make them stay fixed.
Lip makeup
During the summer, the lips tend to dry out and crack. Therefore, it is essential that we hydrate them several weeks before the event so that they look impeccable on the day of the wedding and the lipstick adheres well to the surface. As for makeup, there are long-lasting lipsticks that adhere better to the lips and remain freshly painted for much longer. Use one of these products especially if the chosen color is very dark.
The finishing touch
To give the final touch to the makeup and that it remains intact for hours, it is advisable to fix it. To do this, you can use any spray fixative product. We do not recommend using a spray for this purpose as it is more likely to leave a stain. Try to use the makeup fixer when you have finished with your cosmetics and you will see how they remain intact for longer.
The summer heat presents a real challenge for wedding makeup. However, you can make your cosmetics last longer by moisturizing your skin and lips, choosing products with a matte finish, and using a makeup fixer to add the finishing touch.
Translated from: